[This offer expired on January, 1] 
Contact us directly if you are interested in getting the Smart Forex Tester.
Long awaited EA Compatible Smart Forex Tester is finally available!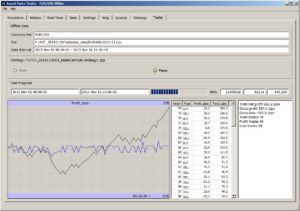 All-new tool supports trading strategies written in C++ language.
Smart Forex Tester has an inbuilt C++ compiler and provides the strategy with the interfaces to the Tester engine – to get the market data from the Tester, and to send the trading commands to the Tester.
Now EA testing is possible
with Smart Forex Tester!
Our new software is EA compatible. We implemented the interfaces to the Tester similar to those in MT, so you can compile and run EA strategies after straightforward context replacements in the source code.
Powerful tool to research your strategy
The all-new Tester is built on the same proven platform as our popular Forex Simulator. So you can test both on real time data feed and offline from files.
Precise Forex market modelling. The Tester only works with tick-by-tick data. NO interpolations!
Back Testing. The ticks are rendered with up to 1 ms accuracy – strictly according to their original timestamps. Test Pause / Resume / Fast Forward are supported.
Free high quality tick-by-tick historical market data. Available for 15 main currency pairs since 2009.
Forward testing. Free instant access to real interbank prices for 10 main currency pairs – without any account. Pause, slow motion and fast forward are available for live data.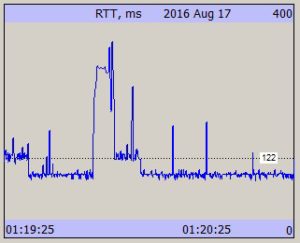 Data feed monitoring. In forward testing, the Internet connection quality is of primary importance to get reliable results. The Tester is constantly measuring the round trip time (RTT) – with 1 ms accuracy.
Manual control. Without stopping a running test with automated strategy, you can take trading actions manually. You can even temporarily disable the strategy.
For example, if you notice the strategy not closing a position as you wanted it to, you don't have to restart the test from scratch – you can just close the order yourself and the strategy will take it from there.
Online and offline. Write, debug and test your strategy in offline mode and then test it on the live market – e.g. leave in running for the night.
Change the strategy on-the-fly. With a test running, you can continue editing your strategy; and if needed, upload it in the Tester without test restart.
Get free software updates for life!
As you see, you can accomplish quite a lot with the current release 1.0! But it is just the beginning. We are already working on the new features.
As usual, we count on your valuable feedback to add even more cool features.
Here are some of the current plans:
Pending (Limit) orders. Buy/Sell limit, Buy/Sell stop limit. Place/edit/cancel. Close opposite orders.
Multiple orders
New Indicators
Tick data recorder 
Test recording / replay. Tests on lengthy data can take time. Replay helps to watch and analyze the tests in retrospect much faster. If needed, you can also slow down or pause for analysis.
Enhanced graphics. Zoom in and zoom out. More graphs. Mouse operations.
Enhancing EA compatibility. New interfaces and tools.
Signals. Including our unique peak point recognition algorithm.
And as we just said, you will get ALL the updates absolutely FREE.
It's really very easy to order.
Just click on the below button to order with your credit card or PayPal online
$27 Special Today!
You will get immediate access – even if it's 2AM
After your payment is completed, you will get an email with the link to the download page and the instructions how to get your license code.
And you don't have to worry…
Because Your Satisfaction Is 100% Guaranteed!
We want you to feel safe pressing the link and getting our Software.
So here's the deal:
Get the Smart Forex Tester 1.0 NOW and use it up to 60 days to see what you think. If it doesn't live up to your best expectations…
…then just write us an email saying so. We'll refund your investment ASAP. No questions asked. We take pride in our software.
Still not convinced?
Remember: Never again will the Smart Forex Tester be on sale at that low price.
Moreover, after this sale is over (December, 31st), we will stop selling the Tester until the next major release is ready.
Buying now, for a small one-time payment, you will get the product for a fraction of its real cost.
This unique deal is just too good to miss: use the promotion while it is valid.
YES! I want to get all-new Smart Forex Tester – For Only $27!
I understand I am saving a lot because I am grabbing a pre-release of the product as a special promotional offer for subscribers only.
P.S. All-new Smart Forex Tester is not yet available in a free demo version. Buying now, you will secure immediate access to all the features, risk-free.