UPDATE June, 10: we just released All-NEW Smart Forex Tester 1.0 (beta)!  With C++ trading strategies, it provides EA-compatibility: after straightforward source code modifications, EA strategies can be compiled and run in the Smart Forex Tester environment. Subscribe to download
We develop Forex strategy testing software. Our target is a complete set of tools to to define, automate and test a trading strategy.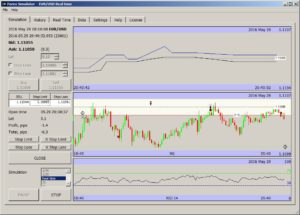 Fully imitates the real markets.
Simulation pause/resume/variable speed. Trading server delays/errors.
Free tick-by-tick historical data.
Download Forex Trading Simulator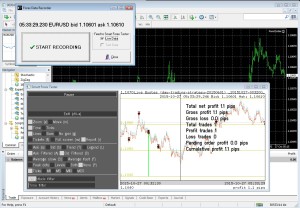 Back testing on tick-by-tick data. Forward testing on live market data feed. Free tick-by-tick historical data.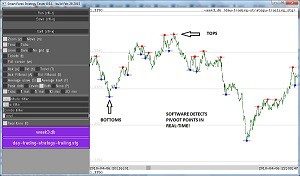 Real-time detection of market extremes. Implements our own original algorithm.
Download Pivot Points Analyzer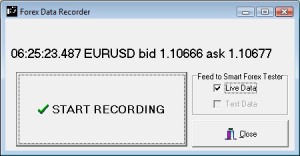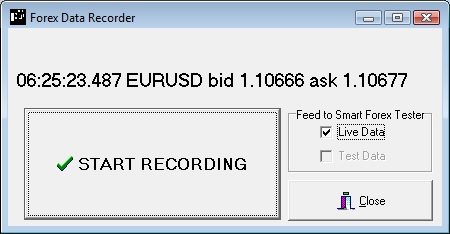 Saves in real time the tick-by-tick market data from Metatrader Client Terminal.
Download Forex Data Recorder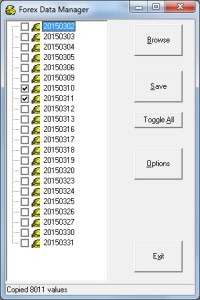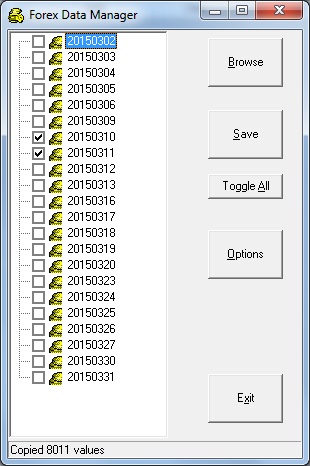 Forex Data Manager is a convenient tool to prepare tick by tick test data. It can download large historical market data files. It also checks data integrity.
Then, it saves the selected parts of the tick data as separate files.
COMING SOON! Expert Advisor Tester
Smart Strategy Tester vs. Forex Tester
Why we don't test with Metatrader Strategy Tester.




Forex Strategy Testing Software overview
Background: Essentially all Forex testing is so called "back testing". This means the software simulates running a Forex trading strategy against historical market data.
The most complicated part of any software is supporting some way of describing and running a trading strategy. In addition, it must have means to input market data into it and output the test results.
The most widely used software for Forex Strategy Testing is probably MetaTrader™ Strategy Tester. Not only is it free, but it is also part of a Forex Trading System that is extremely popular among retail clients. This tool uses a simplified C-like programming language environment to develop and run strategies.
There are also plenty of specialized profeccional forex tools, like FXone or Deltrix – just te o name a few. A comprehensive review of available Forex strategy testing software is done by Ernest P. Chan in his book "Algorithmic Trading: Winning Strategies and Their Rationale" (chapter 1). The author also advises which tool is the best depending on your programming skills and trading experience.
If you are proficient in programming, you can even develop your own tool. And you don't have to start from scratch. Such popular software tools like MATLAB or even Microsoft Excel provide most of required functionality "out-of-the-box".
E.g. in MS Excel, Visual Basic environment is enough to formalize and run the trading strategy, market data can be easily stored in worksheets, and inbuilt graphics is adequate for decent result visualization.
You may ask – why would anyone need to develop testing software herself? Even having the skills, why waste time? OK, the professional tools might not be affordable, but aren't free tools enough?
Good question. We started our testing with free Metatrader Strategy Tester. It is a convenient and user-friendly tool. However, we soon found that it has number of limitations. So we had to stop using it and spend time for our own development.
Smart Forex Tester – 2nd Edition
It is developed based on the older version of  strategy testing software. See the  screenshot below.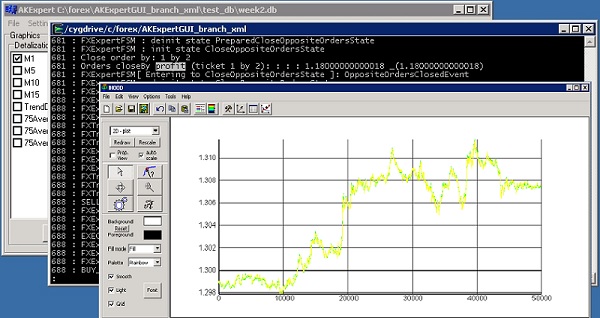 The core module was a Windows GUI application,  but it could also can be run in batch mode in both Windows and Linux. A dedicated graphics tool was used for test result visualization.
Market Data Store used MySQL. Quote Writer was able of data acquisition for multiple currency pairs for up to 20 quotes/s.
One of the drivers for developing proprietory software was the need for flexibility in making changes in trading strategies. We describe trading strategies as XML based state machines. With this approach, strategy changes are done with significantly less coding.
We initially developed the software for our own use. But now, having reworked the software, we have released it to the public.